A-ha is a Norwegian pop rock/synthpop/new wave band formed in Oslo in 1982. The band members are Morten Harket (vocals), Magne Furuholmen (keyboards) and Paul Waaktaar-Savoy (guitars). The group initially rose to fame during 1985 after being discovered by musician and producer John Ratcliff, and had continued global success until 2010, when they split.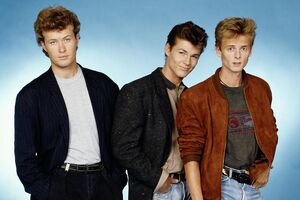 Ad blocker interference detected!
Wikia is a free-to-use site that makes money from advertising. We have a modified experience for viewers using ad blockers

Wikia is not accessible if you've made further modifications. Remove the custom ad blocker rule(s) and the page will load as expected.