Paul Waaktaar-Savoy and Magne Furuholmen's first group was called Bridges. They released a self-financed LP on the record company Vâkenatt called Fakkeltog (Torch-light procession) in 1980. 1000 copies were made, but very few of them sold. The music is heavily influenced and inspired by The Doors. This record is the most sought-after record among A-ha fans and you must expect to pay an awful lot of money to get your hands on a copy of this record. Bridges started a new album under the name Poem soon after Fakkeltog but never finished.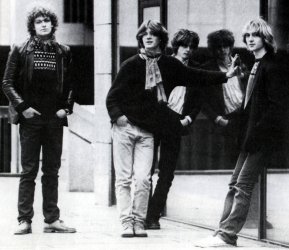 Ad blocker interference detected!
Wikia is a free-to-use site that makes money from advertising. We have a modified experience for viewers using ad blockers

Wikia is not accessible if you've made further modifications. Remove the custom ad blocker rule(s) and the page will load as expected.