Morten Harket (born September 14, 1959) is a Norwegian musician, best known as the lead singer of the band A-ha, which released nine studio albums and topped the charts in several countries after their breakthrough hit Take on Me in 1985. Harket has also released six solo albums. Before joining A-ha in 1982, Harket had appeared on the Oslo club scene as the singer for blues outfit Soldier Blue.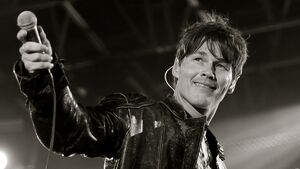 Ad blocker interference detected!
Wikia is a free-to-use site that makes money from advertising. We have a modified experience for viewers using ad blockers

Wikia is not accessible if you've made further modifications. Remove the custom ad blocker rule(s) and the page will load as expected.