Savoy are a Norwegian-American rock trio consisting of Paul Waaktaar-Savoy (famous from Norwegian band A-ha) (vocals/guitars/bass/keyboards), his wife Lauren Savoy (vocals/guitars) and Frode Unneland (drums/percussion/backing vocals). The band was formed in 1994 and has released 5 studio albums to date.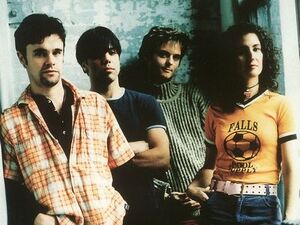 Savoy with extra touring member.
Ad blocker interference detected!
Wikia is a free-to-use site that makes money from advertising. We have a modified experience for viewers using ad blockers

Wikia is not accessible if you've made further modifications. Remove the custom ad blocker rule(s) and the page will load as expected.